Estate Planning
Ensure Your Legacy Lives On: Create Your Estate Plan Today.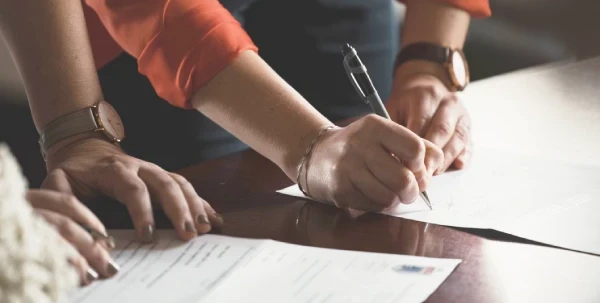 Make the move to protect the ones you love. Leave no doubt about your wishes. Speak with our Las Vegas Estate Planning attorneys today and start making arrangements for the future.
What Is an Estate Plan?
An estate plan is a collection of documents that details how you want your money and assets to be distributed, making it easier for your loved ones to handle your affairs during a time of grief. Additionally, an estate plan can…
Identify someone you trust to make decisions for you if you become incapacitated.
Specify who will care for your minor children if you're unable to do so.
Help avoid the costs, publicity, and delays of probate, settle any debts, pay taxes, and transfer assets to your heirs.
Why Do You Need an Estate Plan?
Plain and simple, estate planning helps protect your family in the event that something bad happens to you. People with no estate plan are vulnerable to costly court fees and legal battles. Simply, you can make things easier for the people you love.
What Happens if Someone Doesn't Do Proper Estate Planning?
Your entire estate (your assets/debts) end up in probate court—which can be extremely time-consuming and expensive. If you die without a will or living trust ("intestate"), Nevada law will determine how most of your belongings are distributed, and the result may not be what you would want.
The probate court takes a look at your will (if you have one), as well as any heirs or potential creditors, and then oversees the distribution of your assets and payments to creditors. Research shows, it is estimated that probate costs American families $2 billion a year—$1.5 billion of which goes to attorney's fees. The probate costs can be estimated at 1%–6% of your estate's market value. The time required to complete a probate case can range from 6 to 9 months minimum, or 2 or more years if your estate is large.
Our estate planning attorney will discuss such advantages and disadvantages before making any decisions.
8 Things Our Las Vegas Estate Planning Attorneys Can Do for You
No one can predict the future, but one thing is sure: If we leave unanswered questions about how to settle our financial affairs, life for those we love could be even more difficult. That's why answering questions now—and formalizing them in an estate plan—is an important step that shouldn't wait.
Provide for your immediate family — Couples want to provide enough money for the surviving spouse. Couples with children want to assure their education and upbringing. Otherwise, probate court will decide without your input where your children will live and who will make important decisions regarding their upbringing, such as money, education, and way of life.
Get your property to beneficiaries quickly — This includes creating documents such as joint tenancy and living trusts which will avoid probate court completely.
Plan for incapacity — During estate planning, you can plan for possible mental or physical incapacity. For instance, health-care powers of attorney enable you to decide in advance about life support and pick someone you trust to make decisions for you about medical treatment or emergency medical procedures.
Minimize expenses — Good estate planning can keep the cost of transferring property to beneficiaries as low as possible, leaving more money for your beneficiaries.
Choose trustees for your estate — Choosing competent executors/trustees and giving them the necessary authority will save money and reduce the burden on your heirs and beneficiaries.
Ease the strain on your family — You can take a burden from your grieving heirs and plan your funeral arrangements when planning your estate. Or you may simply limit the expense of your burial or designate its place.
Help your favorite cause — Your estate plan can help support religious, educational, and other charitable causes upon your death.
Provide for people who need help and guidance — Do you have an elderly parent or disabled child whose education you want to assure? You could create a trust fund for family members who need support that you won't be there to provide.
Who Needs an Estate Plan?
You do – whether your estate is small or large. Either way, you should designate someone to manage your assets and make health care and personal care decisions for you if you ever become unable to do so for yourself. For many, such life planning is the most important aspect of an estate plan.
If you're young and single, you may need only a few relatively simple items, such as beneficiary designations and medical and financial powers of attorney.
If you have children, you should have an estate plan to nominate a guardian to care for your children.
If you have substantial wealth, you may need one or more trusts to help control how your assets are managed and distributed.
If you fail to plan ahead, a judge will appoint someone to handle your assets and personal care. And your assets will be distributed to your heirs according to a set of Nevada rules known as intestate succession. Contrary to popular myth, everything does not automatically go to the state if you die without a will. Your relatives, no matter how remote, have priority in inheritance ahead of the state. Still, they may not be your choice of heirs; an estate plan gives you much greater control over who will inherit your assets after your death.
Call (702)820-0888 Today to Consult With Our Las Vegas Estate Planning Attorneys for Free
Learn about your legal rights and your options with regards to your estate plan. Our attorneys will be able to guide you in the right direction and may save you and your loved ones time and money in the long run.