Immigration
Help in Many Areas of Immigration Law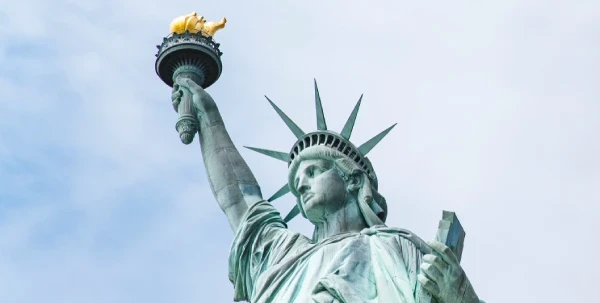 Our attorneys have successfully helped reunite families, protect and defend clients throughout the immigration proceedings, and assisted investors with securing visas. We strive to achieve the best possible result for every single client with a focus on trust and communication. Below is a list of our attorney's practice areas:
Family-Based Immigration and Visas

Marriage green cards
Fiancée visas
Citizenship and Naturalization
Deferred action for childhood arrivals (DACA)
Tourist visas
Temporary protected status (TPS)

VAWA, U-Visas and Gender Abuse Cases

Violence against women act (VAWA)
Victims of crimes (U-visas)

Business Visas and Immigration

Business visas
Treaty trader visas (E-1 visas)
Treaty investor visas (E-2 visas)
Intra-company transferee visas (L-1A and L-1B visas)

Employment-Based Visas and Immigration

Temporary work visas
Exchange visitor visas
Employment visas for athletes/performers

Asylum

Asylum based on race/religion/nationality
Asylum based on political opinion/membership in a particular social group
5 Reasons Why Should You Hire Our Las Vegas Immigration Attorney
Avoid Mistakes in Your Paperwork

Completing the correct paperwork is crucial and can be the determining factor as to whether your visa or green card is approved. The paperwork is extensive and complicated, and our attorney and staff will assure that everything is completed with accuracy. Without the help of an attorney, there are plenty of opportunities to make mistakes which may result in a denial of your paperwork.

Avoid Paying More Filing Fees

When your paperwork is not properly completed or if you are missing supporting documents, and immigration office denies your paperwork, you will be required to pay the same filing fees again. Hiring our attorneys can help you avoid having to pay double filing fees to the immigration office.

If You Are Inadmissible

Inadmissible means that you may be blocked from entering or staying in the U.S. The most common reasons for an individual to be found inadmissible includes having previously lied to the U.S. government, having any financial instability making you a public charge, or if you have committed a crime. Our attorneys can help you overcome a finding of inadmissibility either through a waiver (which overlooks or forgives the inadmissibility problem in your immigration case).

If You Encounter Delays

If you are encountering delays after having submitted your paperwork to the immigration office, your paperwork may be missing crucial information or lacking supporting evidence. Every person's situation is different, and the delay may be caused by mistakes in your paperwork. Our attorneys can review all of the paperwork you have submitted and assist you in determining the cause of the delay. Our attorneys can take over your case and help you supplement additional evidence and documents required to avoid further delay.

Finding a Path to Citizenship

If your goal is to become a U.S. citizen, our attorney can assist you in completing your journey to become a U.S. citizen. There are many requirements to becoming a U.S. citizen, and our attorneys can impart this wisdom to you during the complicated process, one step at a time. For instance, our attorneys will make sure that you qualify, the paperwork is accurately completed, provide you with studying materials needed to pass the civics test, and prepare you for the final interview with an immigration officer.
Free Las Vegas Immigration Consultations
Our immigration attorneys offer initial consultations at no cost to you. The time allowed for these free consultations will vary depending on your situation. During the consultation, our attorney will provide you a quote on the legal fees which will vary widely depending on the services needed. Let our trained and experienced attorneys guide you through the immigration process.